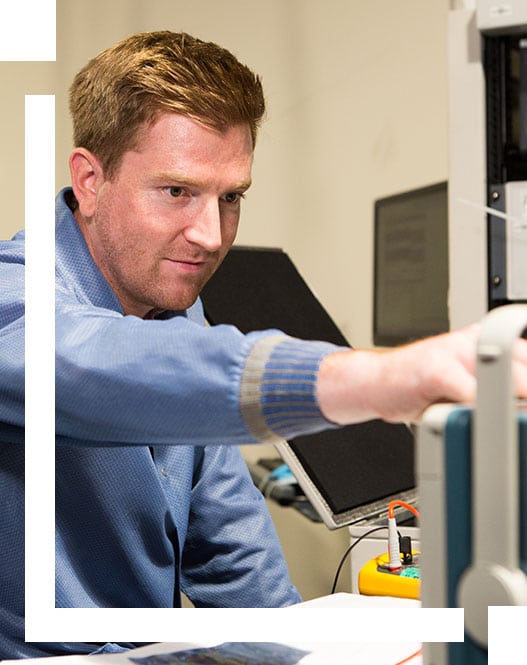 We innovate–not because it is an industry buzzword, but because it is core to our past, present and future. We value bold, inventive ideas that advance our connected world and drive semiconductor innovation. This unwavering passion is reflected in our corporate culture and is seen throughout the entire pSemi organization. From engineering and manufacturing to sales and finance, we strive to debunk the status quo and find novel ways to shape the future of electronics.  
We inspire our employees to develop their full potential within an encouraging and supportive work environment. This positive culture is derived from our understanding that success is the result of hard work, and that support and recognition is essential to achieving individual and team goals. Join our team of innovators.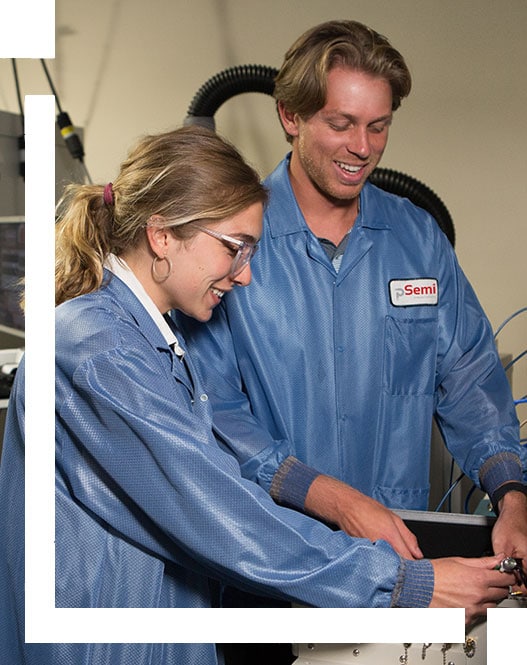 Working at pSemi is rewarding, both personally and professionally. That's why we call it our Total Rewards program.
Your professional growth is our top priority. We offer our employees career advancement opportunities, training and development programs and tuition reimbursement. Our team members are leaders in their respective fields, and we encourage their professional development with a robust learning management system. If you are a design and process engineer, you'll also have the opportunity to be a part of our award-winning patent program. In fact, the majority of our design and process engineers are listed as an inventor on a pSemi patent or patent application.
Competitive Base Salary

Incentive Program

Medical / Dental / Vision

401(k) with Employer Match

Employer-paid Life Insurance
Flexible Spending Accounts

Paid Vacations & Wellness Days

Award & Recognition Program

Learning Management System

Tuition Reimbursement
How is pSemi different than other companies?


"As a long-term employee (over 20 years), I've seen pSemi grow through many stages of corporate life. Although we have changed greatly over this time, one thing remains the same—our 'venture spirit.' This phrase was coined by a Murata executive shortly after they acquired us in 2014. He said that pSemi's venture spirit was one of reasons they wanted us to join the Murata family. The phrase so perfectly sums up what I have always felt when I think of pSemi. We have an environment and culture that embraces creativity and innovation from all employees and in all ways. We can and do compete with semiconductor companies many times our size. We created silicon-on-sapphire switches when no one thought it could be done. Then we did it again with CMOS switches. And we continue to do the same with many other products and markets."


What does it mean that pSemi is a Murata company?


"Even before our acquisition, we punched well above our weight. Now as part of the nearly 75,000 employee Murata organization, we have access to and support technology and products that run from RF to power to sensors in markets from mobility to automotive to healthcare and IoT. Whether your role is engineering or non-engineering, pSemi has a place for you to support the organization in a way that allows us to deliver high-performing products to the most demanding customers in the world. Join us and see how you can be a part of our alchemy of success."
How is pSemi different than other companies?


"The collaborative culture at pSemi offers opportunities to work with cross-functional teams across design, technology, marketing, operations, supply chain management etc., thereby providing a comprehensive understanding of how our engineering efforts impact the business. Additionally, pSemi is very supportive of the career development of its employees, and the company provides resources and tools to develop skills relevant for the job."



What do you enjoy most about your job?


"At pSemi, I have the opportunity to drive impact in the mobile ecosystem by working with incredibly smart and motivated colleagues to solve challenging problems across different components of front-end RFIC development."



How does pSemi focus on semiconductor innovation?


"The pSemi culture supports the idea generation and innovation process. Our leaders identify a few key initiatives that will have the greatest impact and focus on those projects, which results in advanced process technology as well as a holistic intellectual property portfolio."




Enjoy four paid wellness days per year. Our employees get one paid wellness day every quarter to recharge and improve their physical, emotional and psychological well-being.

Participate in Active Mondays. Partake in this monthly fitness activity, and have the opportunity to win prizes.

Join a virtual yoga class. Our corporate fitness classes are now available online to support our employees working from home.

Help our community. Clean up the beach, donate gifts to the annual Salvation Army Angel Tree program, or bring in non-perishable food items for a food drive.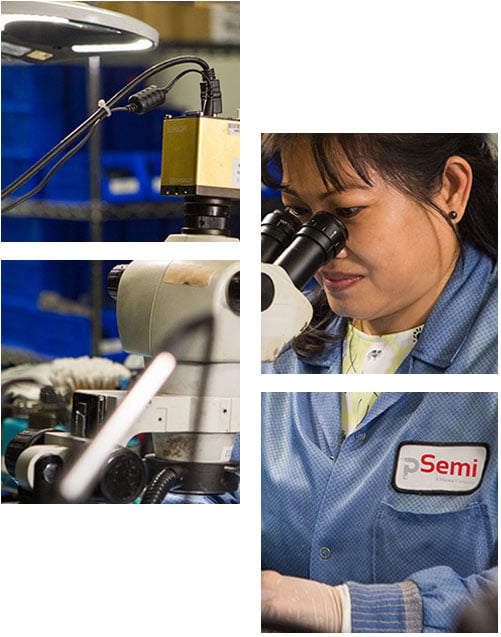 At pSemi, we believe a diverse workforce offers greater growth opportunities for each individual employee and leads to a stronger, more innovative company. We view diversity and inclusion as both the acceptance and utilization of visible characteristics such as gender, age and race, and traits such as thought, knowledge, experience and viewpoint.
How do I find current open positions available at pSemi?
How do I apply for a position?
You must apply to a specific position by applying online. You have to complete the full online application, even if the information is available on your resume. We do not accept paper resumes or email inquiries.
I submitted my application online, now what?
The pSemi talent acquisition team reviews all applicants and contacts those who meet the minimum qualifications for next steps in the interview process.
What if I want to apply for more than one job?
pSemi encourages all applicants to apply for all positions that may be of interest.
I was contacted by one of your recruiters, should I also apply online?
Yes, your online application will assist recruiters in moving you through the process and help the recruiter share other possible opportunities that align with your background and interest. Please apply here.
Does pSemi offer internships?
Yes! Please view our available positions and search by "Intern" for available internships. Our internship program serves junior or senior level undergraduates, as well as graduate students who are interested in learning more about our cutting-edge technology and gaining hands-on experience.