We value bold, innovative ideas that enhance technology and drive semiconductor innovation that contribute to the advancement of society.
Our positive culture is derived from our understanding that success is the result of hard work, trustworthiness and thankfulness, and that support and recognition is essential to achieving individual and team goals.
Join our team of innovators and get hands-on experience in a collaborative environment.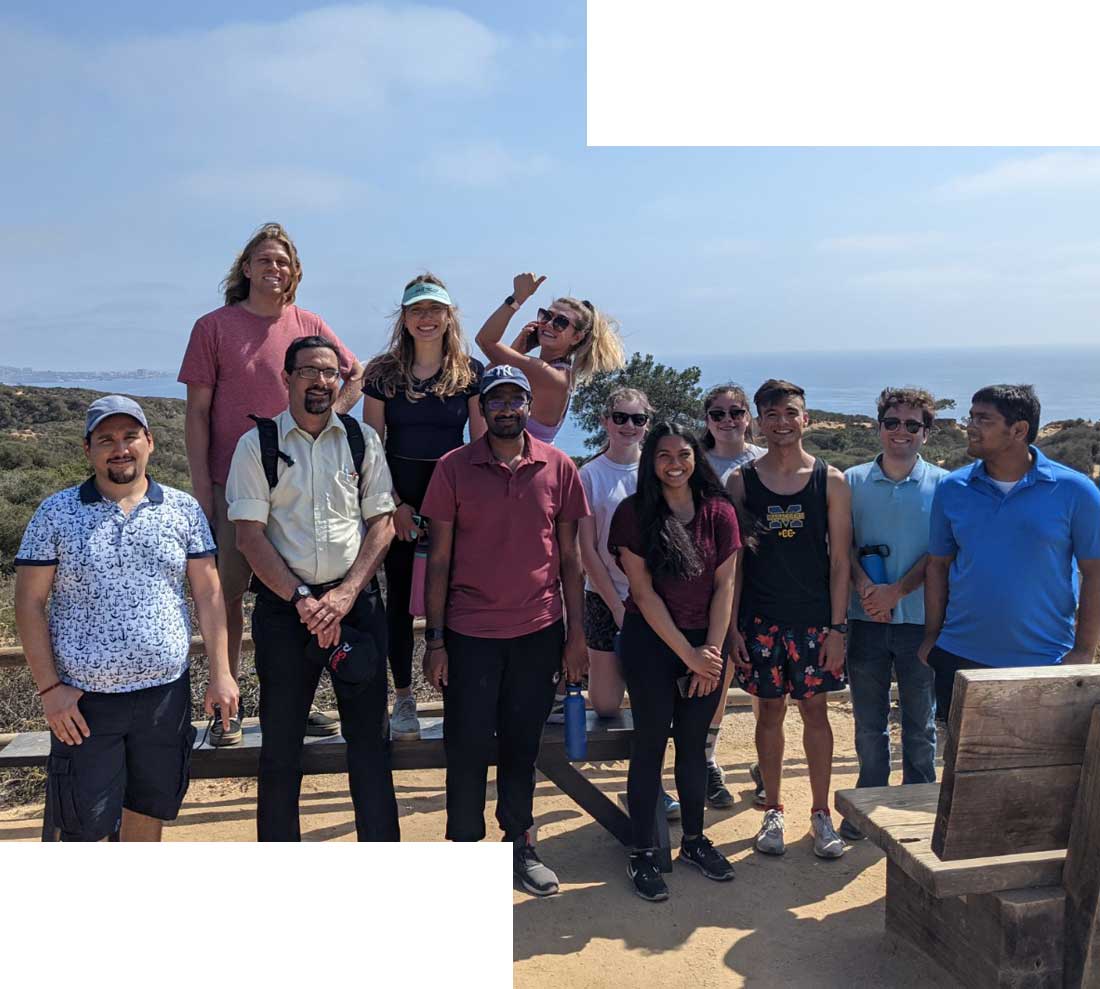 At pSemi, we believe a diverse workforce offers greater growth opportunities for each individual employee and leads to a stronger, more innovative company. We view diversity and inclusion as both the acceptance and utilization of visible characteristics such as gender, age and race, and traits such as thought, knowledge, experience and viewpoint.
Our interns gain real-world experience in a professional office setting, in our labs, and through planned networking activities. Interning at pSemi, you might possibly learn about RFIC design and development, automation, characterization, Wi-Fi, product management, accounting and other fields of endeavor. You will have the opportunity to be mentored by pSemi managers and participate in other professional development activities to further grow your career.
"Interning at pSemi has been a great experience. The people at pSemi are very open, friendly, and welcoming. It was also great to meet other enthusiastic women electrical engineers through this program and interact with them through a variety of intern bonding activities. I would definitely recommend this internship program at pSemi."
"I was an intern at pSemi for nearly a year. During that time, I learned a lot about working in RF. I didn't know much about the industry beforehand, so I'm grateful for the experience that I got while interning at pSemi. On my team we characterized switches, and I learned about various different tests from harmonics to timing. I would recommend this internship program because it gives you firsthand experience of what the RF industry is like, and you can get a chance to apply and grow your technical skills. After I graduated, I transitioned to working full time at pSemi, and I enjoy working with my team and learning new skills all the time."