The Internet of things (IoT) is a smart environment equipped with sensors, monitoring devices, networking and processing technologies working together simultaneously and seamlessly, providing efficient services to end users. IoT today refers to the rapidly growing network of connected objects that are able to collect and exchange data such as thermostats, wearables, cars, lights, refrigerators and many more appliances. pSemi's SOI-based, highly-integrated, miniaturized solutions address IoT market needs for smart homes, wearables, smart cities and connected cars that add value to our daily lives.
Best-in-class RF performance

Highly-integrated, miniaturized solutions

Proven track record in top-tier connectivity applications

Broad product portfolio offering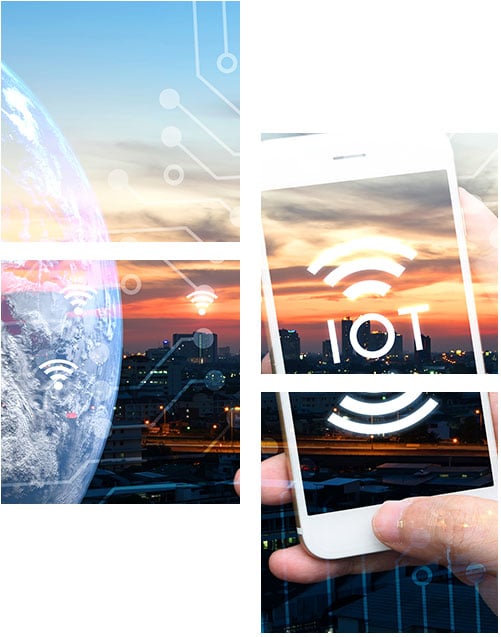 The idea of a connected world has been driving exponential growth in electronics for IoT devices and applications. From smart homes and industries to connected devices and cars, the rapidly evolving requirements for connectivity systems depend on next generation technologies and techniques to improve data rates and provide users with better quality of service (QoS). pSemi will continue to develop innovative solutions that facilitate the collection and exchange of data to benefit human life as 5G and IoT become fully realized.
IoT devices provide numerous benefits to human life through smart ubiquitous services, maximizing efficiency for activities anywhere and anytime. Building upon our history of industry-first monolithic chip designs, we continue to develop highly-integrated solutions without degradation of RF performance or increase in size for maximum configurability, flexibility, and ease of use. pSemi's product portfolio of RF, power and sensor solutions offer the performance, size and versatility ideal for a wide range of IoT applications.