Mobile devices have become essential to everyday life and the demand for connected devices with more features and reduced latency is growing. pSemi mobile solutions are designed to support the higher bandwidths and data consumption requirements of the latest wireless technology standards. Based on our UltraCMOS® technology platform, our solutions are ready for 5G and IoT's complex requirements and the next generation of smartphones, tablets and beyond.
Best-in-class RF performance

Optimal form factors with high levels of integration

Proven track record in top-tier smartphones

Active member of 3GPP and other industry affiliations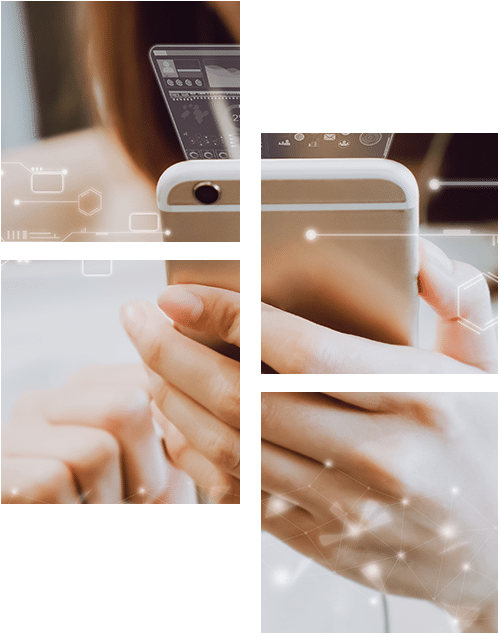 While overall smartphone sales remain steady, the demand for more features and reduced latency is driving up the internal content and complexity.
Advanced high-speed networks deliver voice, video and data, enabling consumers to access rich media content through applications such as videoconferencing, streaming media and interactive gaming. Due to ever-increasing data consumption demand, mobile devices must support higher bandwidths made possible by fifth generation wireless (5G) transmissions. 
Mobile devices have evolved from supporting a single cellular standards to supporting multiple wireless protocols and frequency bands, and integrating multiple antennas.  The growing number of bands and expansion of multiple-input and multiple-output (MIMO) combinations with 5G are exponentially increasing the complexity of the radio frequency front end (RFFE).
This complexity is driving the need for improved performance in the RFFE components—specifically low loss, low noise figure, high linearity, high isolation and high out-of-band attenuation.