To address dramatically increased mobile data traffic from the transition to 5G, new wireless spectrums are required, and test and measurement (T&M) equipment must have the extended frequency range as well. From commercial and military radios to automotive applications, new standards dramatically increase demands for test equipment from the R&D phase to the production phase. pSemi offers best-in-class devices with patented linearity technology enhancements that reduce gate lag and insertion loss drift while maintaining high linearity and isolation over an extended frequency range up to 60 GHz for test equipment (TE), automated test equipment (ATE) and other industrial applications.
Best-in-class RF performance up to 60 GHz

Patented linearity technology enhancements

Proven track record in top-tier T&M equipment

Enabling 802.11ax and 802.11p Wi-Fi standards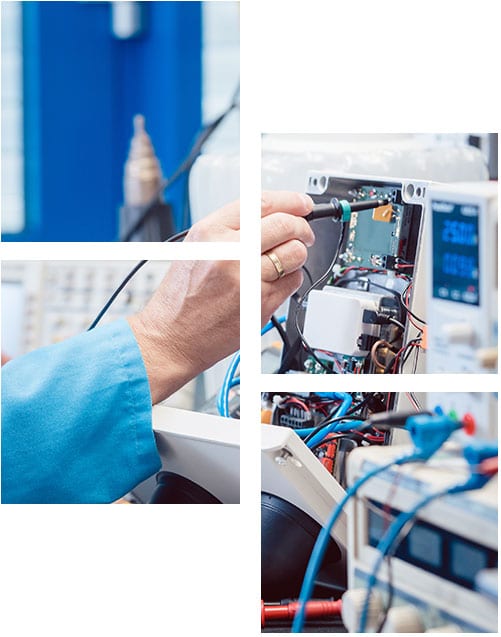 The transition to 5G from 2G/3G/4G is driving the demand for data traffic and mobile device connectivity. Operators are trying to increase data throughput and enhance connectivity; therefore, wireless infrastructure manufacturers are deploying new-generation base stations in the field. Extensive ongoing research and field trials on 5G technologies is boosting demand for RF T&M equipment with extended frequency coverage range or new instruments supporting 802.11ax to handle commercial and military radios.
The automotive industry has growing demands to address trends related to connected cars and autonomous driving applications.
Market participants are receiving requests from non-traditional radar customers focused on automotive applications as they work on technologies related to driverless vehicles, collision avoidance and the new 802.11p Wi-Fi standard.