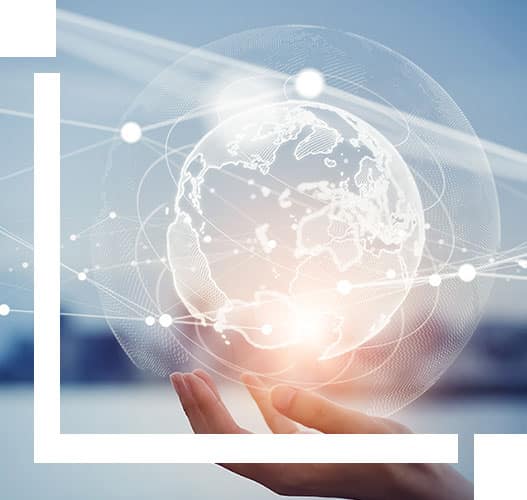 Every day, our team works to push the boundaries of SOI technology into mmWave frequencies. pSemi has offered mmWave products since 2015, deepening our expertise and patent portfolio in high-frequency RF SOI design.
For 5G and beyond, we continue to expand our portfolio of mmWave switches, digital step attenuators, beamformers and up-down converters, and to invest in technology that supports your needs as higher frequency spectrum is released.
To learn more about our new mmWave-related products, scroll to the Related Resources section below, or visit our News page for a global pSemi update.
Our compact, energy-efficient RF switches offer best-in-class insertion loss, linearity, and switching time for wideband and high frequency applications up to 67 GHz.
With best-in-class linearity, switching time and glitch-safe attenuation, our monolithic CMOS DSAs deliver superior performance and monotonic response up to 55 GHz.
With the industry's smallest footprint per channel, our 8-channel beamformer IC makes it easy to build large antenna arrays with optimum system performance.
The industry's first dual-channel up-down converter IC offers the lowest power consumption with the highest level of functionality in the smallest form factor.
Compact, easy-to-use antenna integrated modules deliver stable performance, scalability, and come manufacturing OTA-tested to simplify mmWave development.
Highly Integrated
Solutions
Simplify 5G mmWave development and deployment with the highest levels of RF SOI integration in the industry's smallest form factors.
Proven Quality &
Manufacturability
Breathe easier knowing our products have established, high-volume manufacturing flows and meet the highest reliability and quality standards.
Flexible & Scalable
Portfolio
Optimize your layouts and system designs with one of our many high-performance solutions offered in a variety of die and package forms.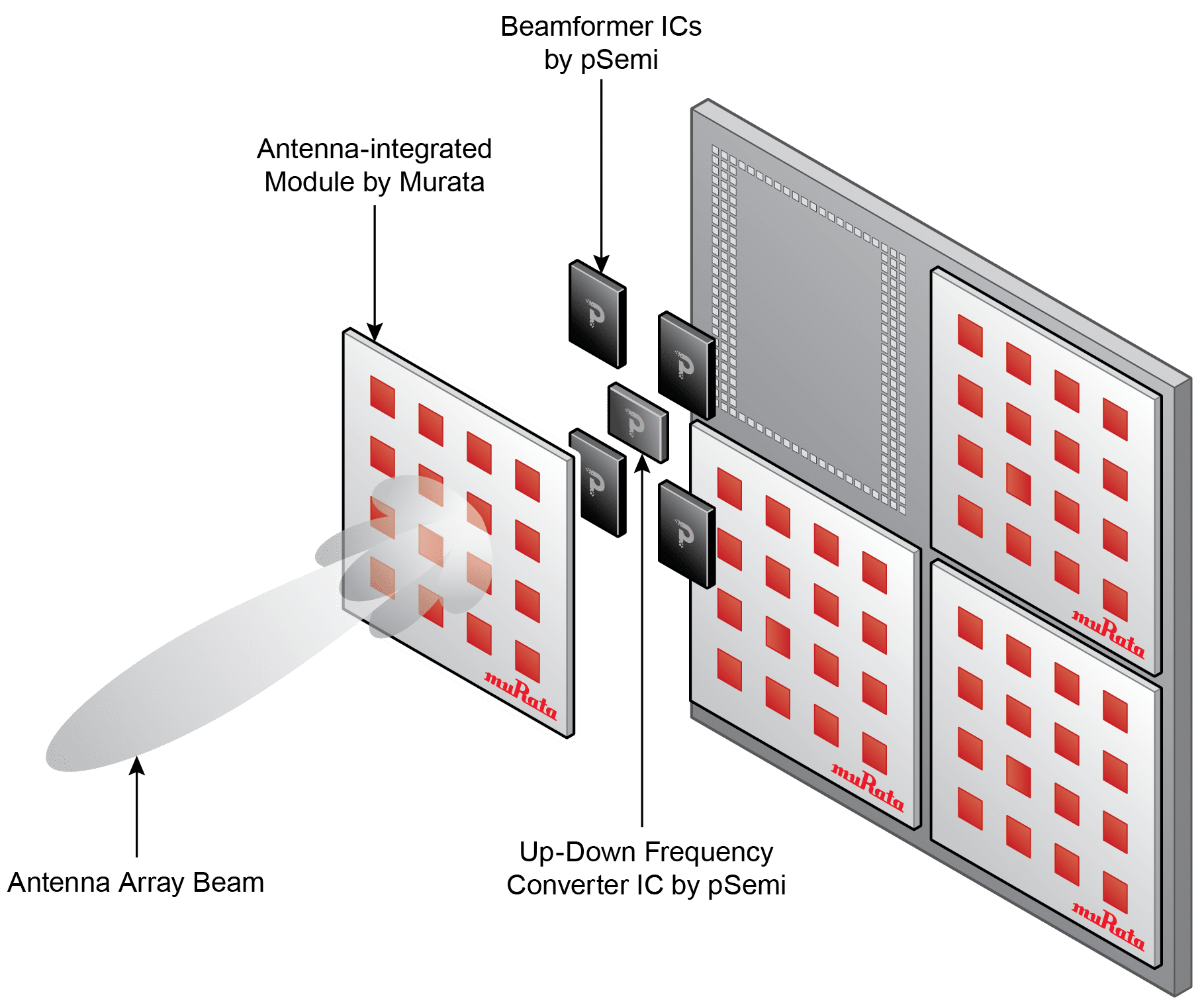 As a Murata company, pSemi works hand in hand with Murata to develop high-performance mmWave solutions that allow you to simplify your design cycles and streamline your development process.
Our versatile portfolio showcases our high frequency RF SOI design expertise combined with the advanced packaging and global manufacturing strength of Murata. Available as discrete ICs or as part of Murata's antenna-integrated module, this complete portfolio delivers performance, integration and reliability in the smallest form factors.
To learn more about our collective portfolio, check out this 5G Base Station – Application Guide we created with Murata.